Custom Orders/Favors
Petoskey and Pine would love to be the company you choose for your party favors. Whether they are wedding showers, baby showers, corporate parties, or more. Our custom orders are guaranteed to wow your guests with our unique and gorgeously crafted soaps, our amazingly scented soy candles, or any one of our other products. We can create different shapes and colors for your soaps including our popular Michigan shaped soaps. Our soy candles come in many different scents for any occasion or season.
Below is a collage of our custom orders, we can deliver them as is or in organza bags stuffed with lavender buds, calendula petals, or other options.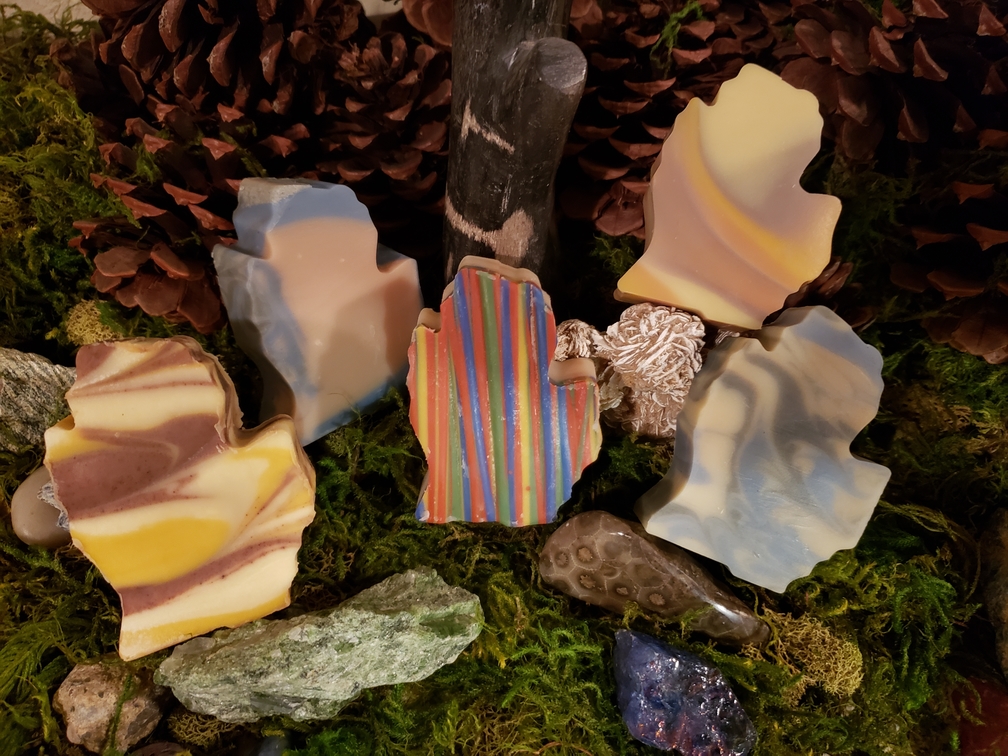 Pricing:
Custom orders must start at 25 separate bars of soap/jars of candles. Since a custom order can vary greatly depending on quantity, the packaging, whether you want to add lavender buds, etc., it is too complex to create a single price chart. Adding lavender buds or other floral items to an organza bag order would raise the price slightly. All these points would be laid out completely and thoroughly once we were contacted and given the order information.
Email us at [email protected] to inquire further and for us to build the order around your needs.